LED ceiling spot light fixtures are an essential part of any home's lighting system, providing illumination and adding to the overall aesthetics of the space.
Over time, however, your light fixture may begin to show signs of wear and tear or become outdated, prompting you to consider an upgrade.
But how do you know when it's time to replace your ceiling light fixture? Here are some factors to consider:
Age of the fixture
The age of your ceiling light spot LED fixture can play a significant role in determining whether it's time to upgrade. If your fixture is more than ten years old, it may be time to consider a replacement, especially if you're experiencing recurring problems or issues with its functionality.
Style and design
Ceiling light fixtures come in a wide variety of styles, from traditional to modern and everything in between. If your current fixture no longer matches the style and design of your home or you want to update the look of your space, it may be time to consider an upgrade.
Lighting needs
Your lighting needs may change over time. For instance, if you've converted a spare room into a home office, you may need more lighting than your current fixture provides. Upgrading your ceiling light fixture can help ensure that your lighting needs are met.
Energy efficiency
Older light fixtures may not be as energy-efficient as newer models, resulting in higher energy bills. If you're concerned about energy efficiency, upgrading to a newer fixture can help reduce your energy consumption and lower your utility bills.
Safety concerns
Finally, if you have any safety concerns about your current ceiling light fixture, it's important to address them promptly. Signs of potential safety issues include flickering lights, exposed wiring, or a fixture that appears to be loose or unstable.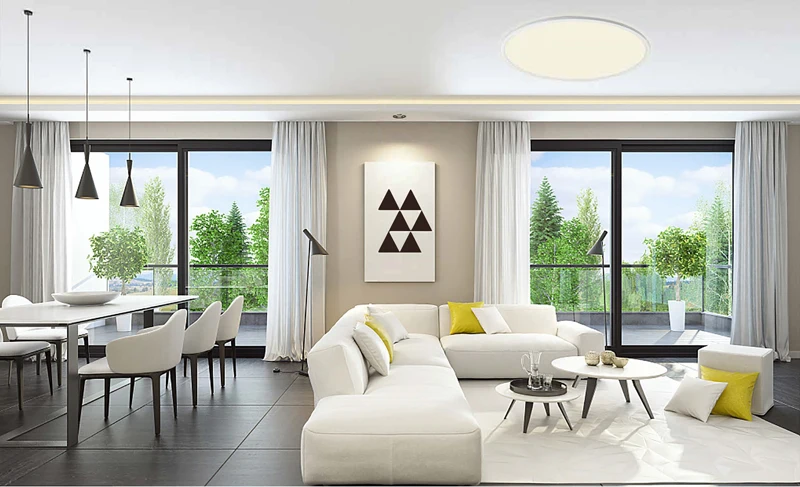 What Are the Benefits of Upgrading to LED Light Fixtures?
LED light fixtures offer several benefits over traditional incandescent or fluorescent fixtures. They are more energy-efficient, have a longer lifespan, and produce less heat, making them safer to use.
Additionally, LED fixtures are available in a wide range of styles and designs, making it easy to find one that complements your home's décor.
Can I Replace My Ceiling Light Fixture Myself?
Replacing a ceiling light fixture can be a relatively simple task, but it does require some basic electrical knowledge and tools. If you're comfortable working with electricity, you can likely replace your fixture yourself.
However, if you're unsure about any aspect of the process, it's best to hire a professional electrician to ensure the job is done safely and correctly.
How Much Does It Cost to Upgrade a Ceiling Light Fixture?
The cost of upgrading a ceiling light fixture can vary depending on the style and design of the fixture, as well as any additional electrical work that may be required.