DIY Style COB Spot Light / Wall-washer, with high-end design and come with different kind of reflectors and bezels, to fit with your different kind of commercial downlight projects, this range of COB spot lights are very popular for the architectures.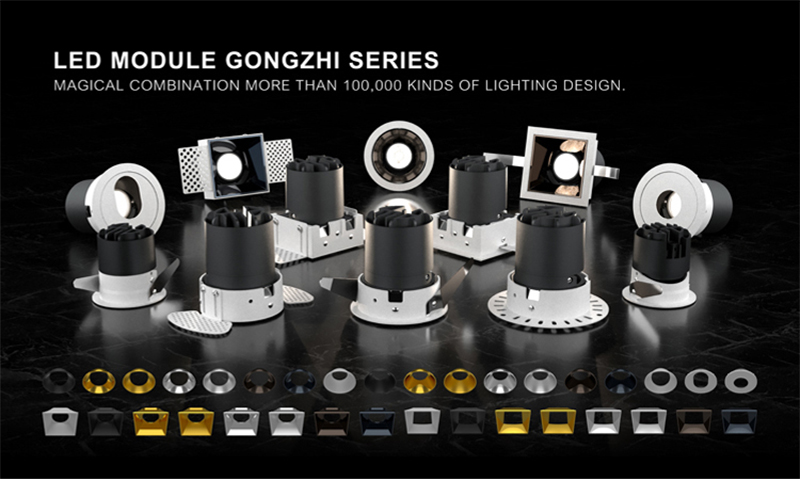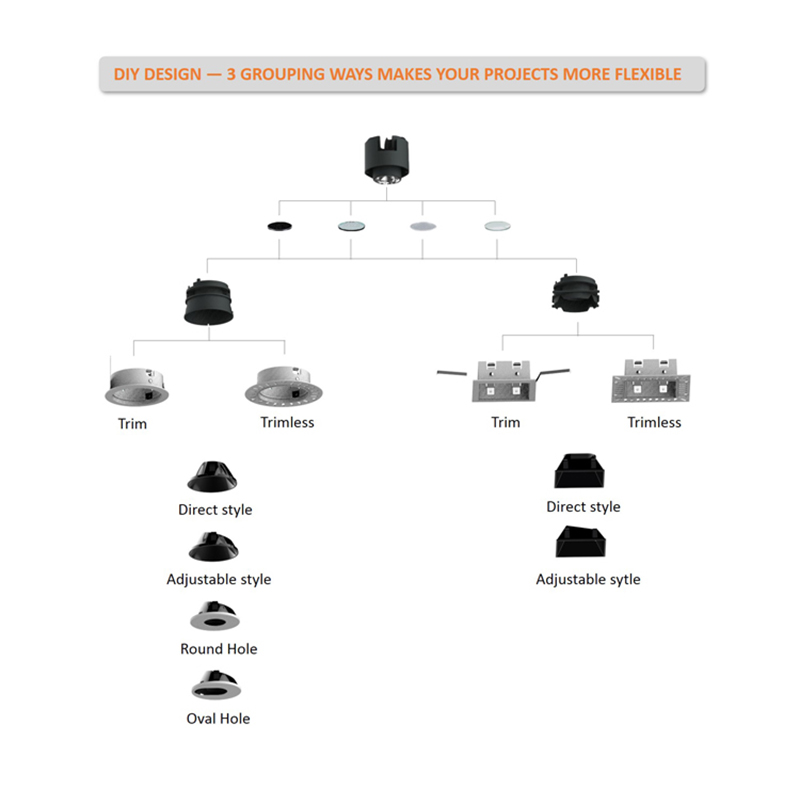 Cutout from φ55mm, φ75mm, φ100mm, to φ125mm, can fitt with different hight of ceilings for your projects.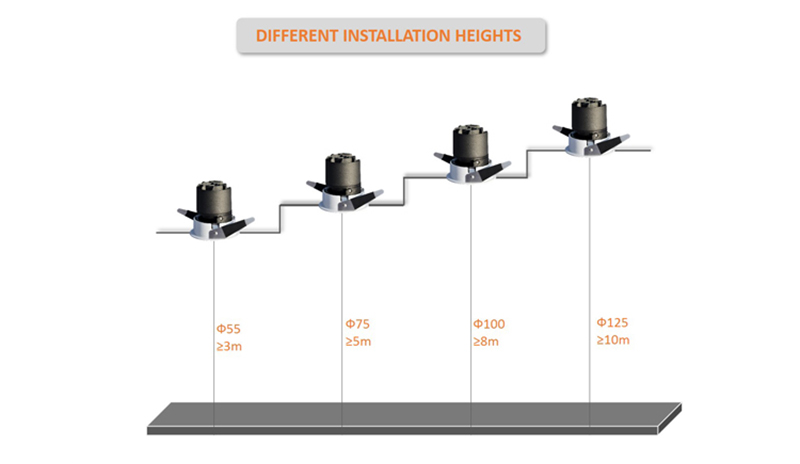 Narrow trim design and trimless design available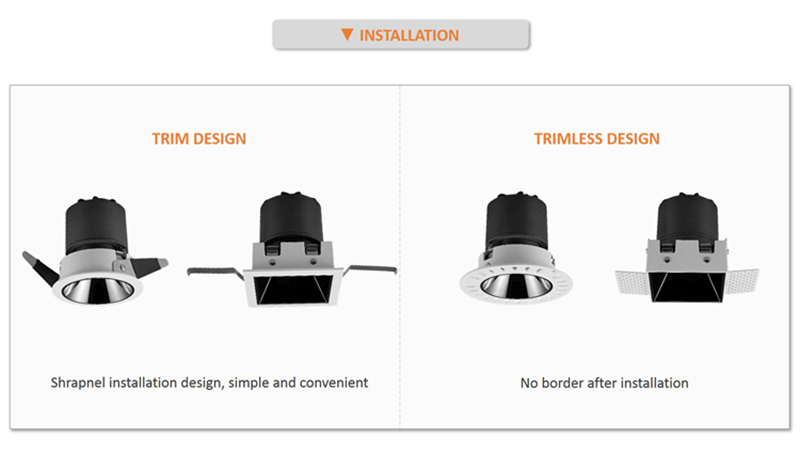 Beam angle from 12 degree to 36 degree, just to fit for different lighting areas. Also can come with different kind of glass or honeycomb to make the light more smoothly.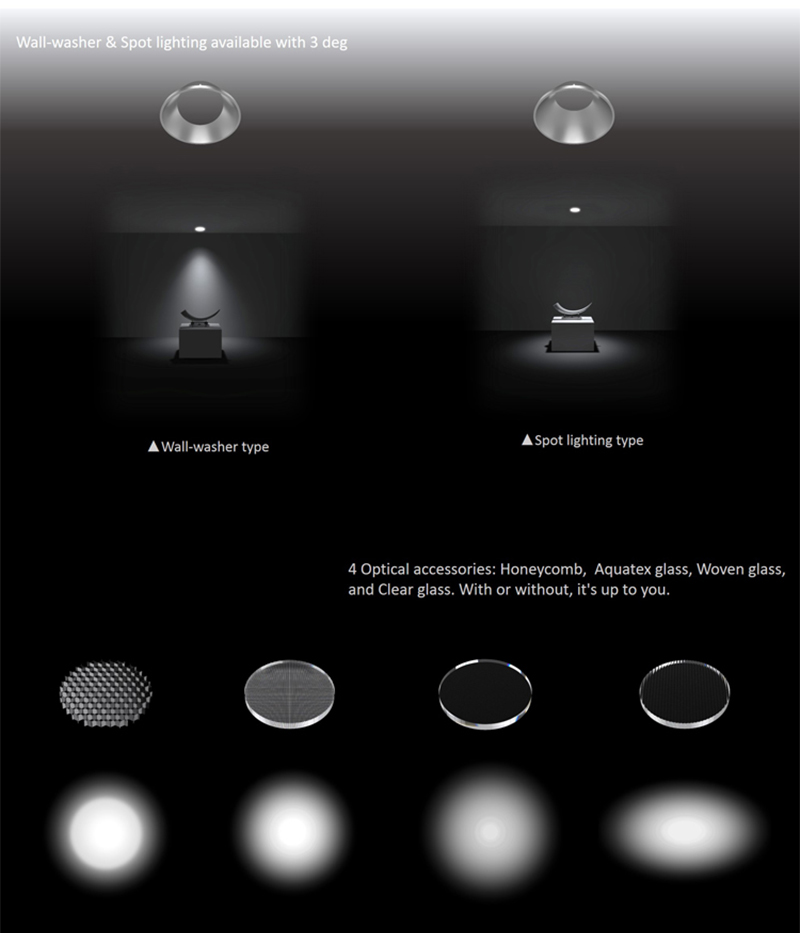 We can offer warm white, neutral white and cool white for this COB downlight, CRI>80, you can choose the color temperature according to your projects. And compatible with your local triac dimmers perfectly.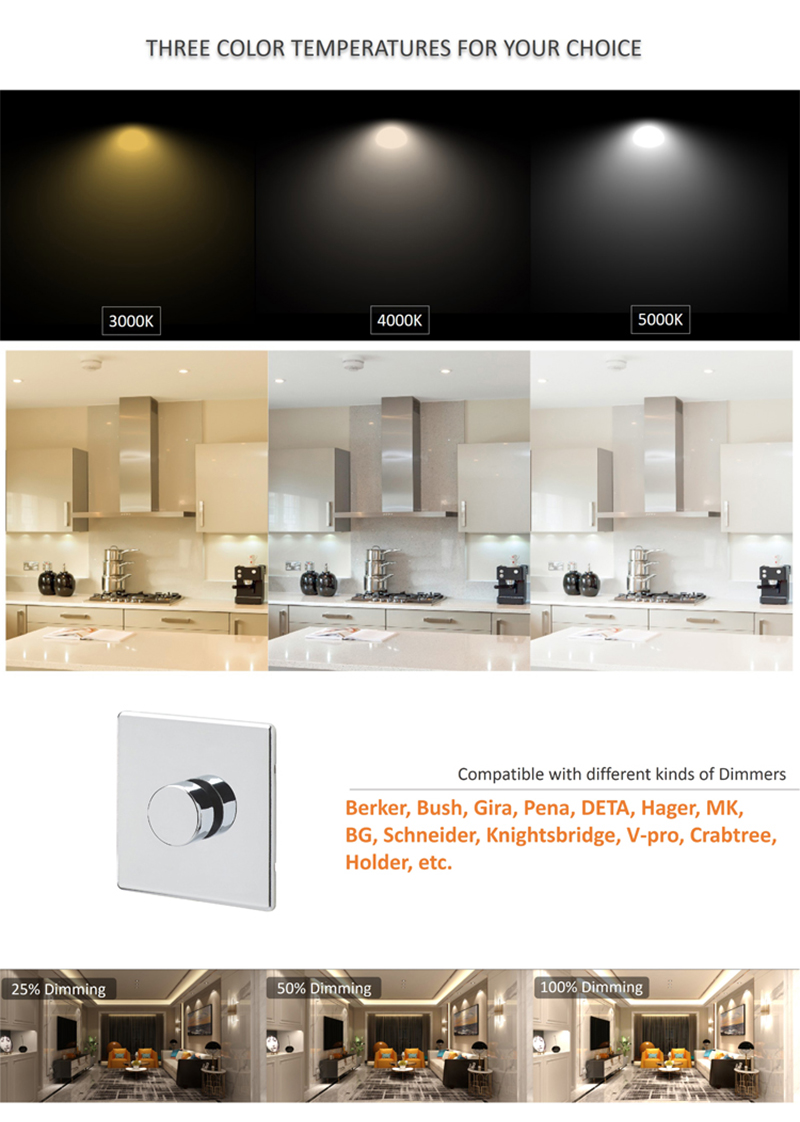 Application, this COB Downlight can be install in your home, also can be use on the hotel, shopping mall projects, widely use on different kind of projects.